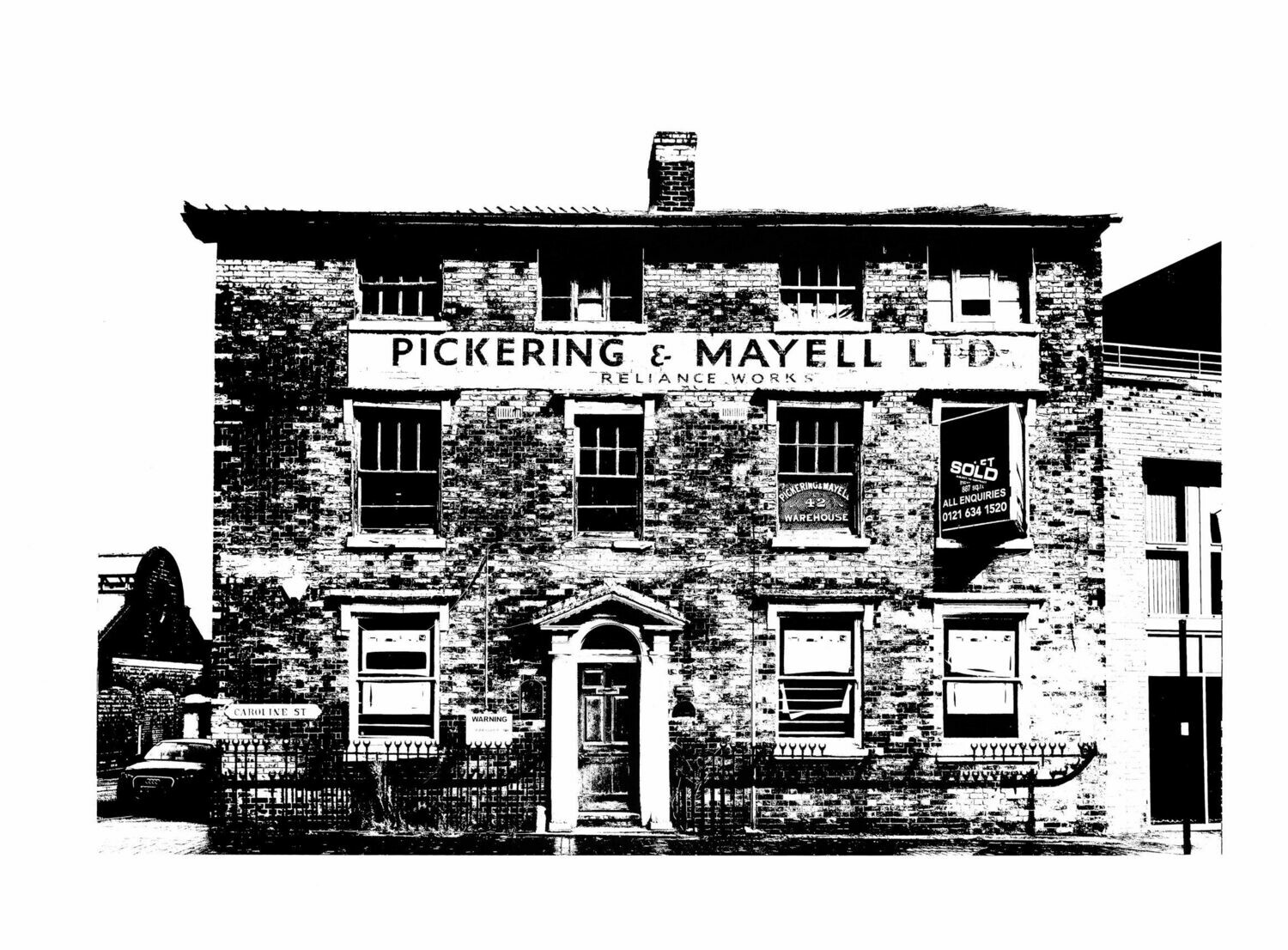 Pickering & Mayell LTD Ghost Sign
SKU BGS P&M
Product Details
Monochrome screen-print of a ghost sign for Pickering & Mayhell, Caroline Street, Jewellery Quarter, Birmingham (2019).
Printed on G.F. Smith cream Munken Lynx Smooth (170gsm), 841mm x 594, unframed. Printed in Birmingham
Limited edition of 3 from the collection Birmingham Ghost Signs. Signed by the artist.
Free delivery in the UK or by courier for all international shipping (available worldwide) price not included get in touch for a quote.

Save this product for later