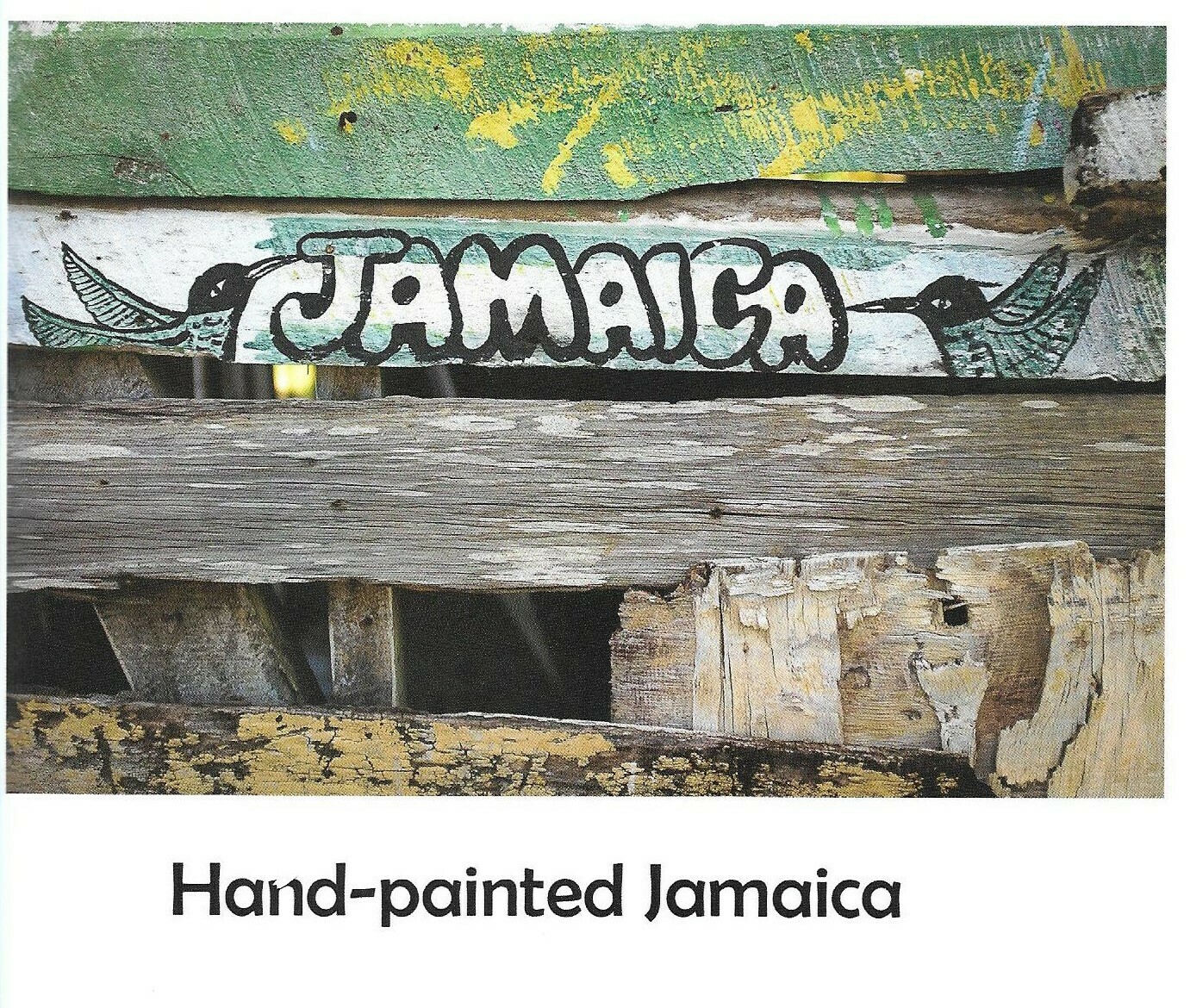 Hand-painted Jamaica Limited Edition Zine
SKU Zine 001
Product Details
Limited edition zine featuring selected images from a documentary photography series called Hand-painted Jamaica which explores the visual language of Jamaica explored through graffiti, sign-painting and street art found across the Island. It includes photographs of Jamaican sign-painters and captures their art styles.
Limited edition zine of 100 copies distributed for sale from the UK. The zine is printed as a not for profit publication with the proceeds used to distribute free copies of the zine in Jamaica and to continue the project in Jamaica
Printed in colour 34 square (18x18cm) pages, printed on silk paper.
© Tracey Thorne, 2019.

Save this product for later