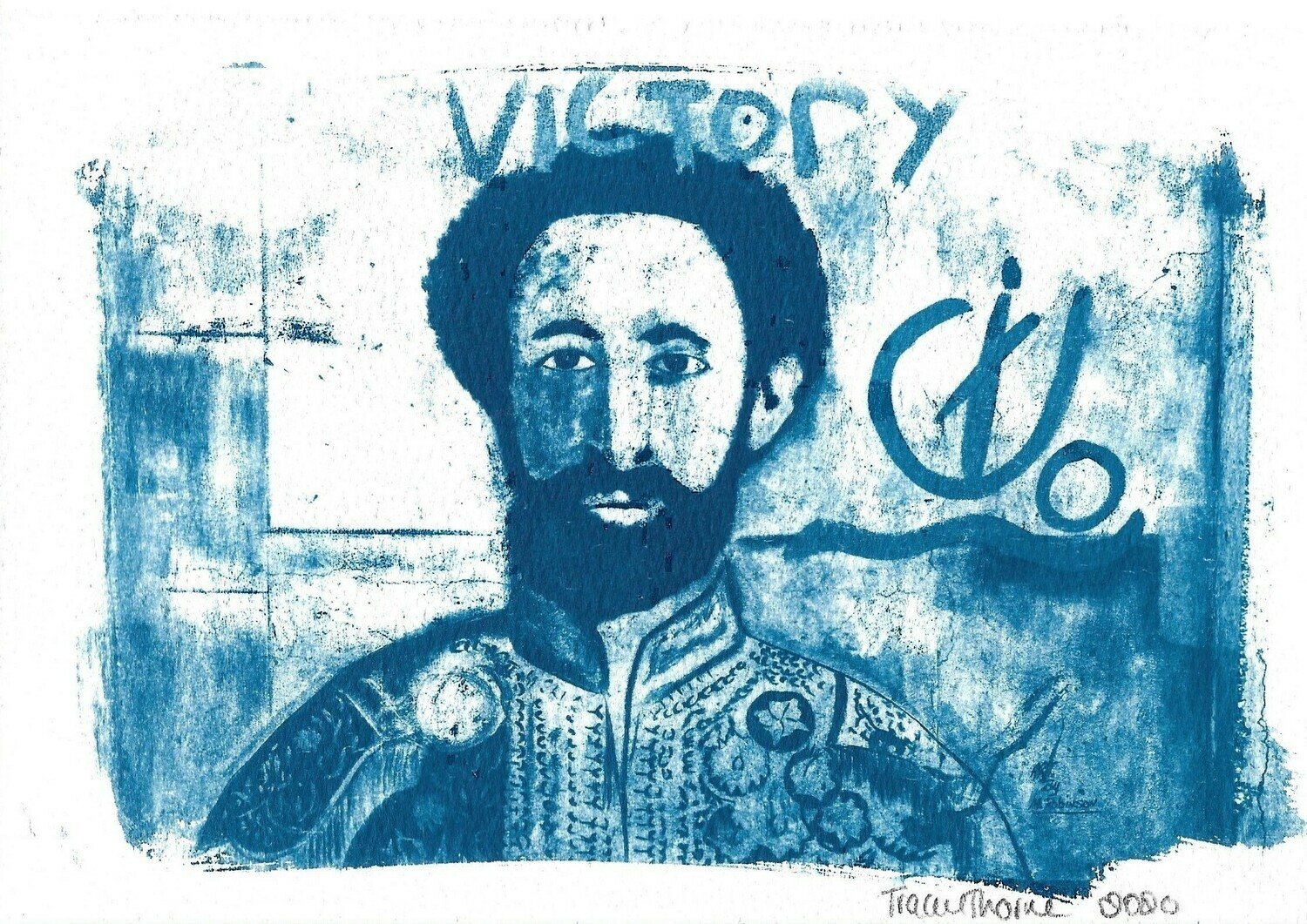 Haile Selassie Kingston, Jamaica
SKU 00002
Product Details
Cyanotype print of a mural of Halie Selessie photographed on a wall in Trenchtown, Kingston, Jamaica. Mural made from a copy of photographic image of Halie Selassie painted by local sign-painter and mural artist Michael Robinson.
Original print on cotton rag (300gsm) which brings out the rich textures of the mural. From the collection Hand-painted Jamaica.
Unframed print approximately 5x7. Available in different sizes on request contact the artist. Hand-made in England.
Open edition signed by the artist. Please note that due to the hand-made nature of the cyanotype process each print is made individually and may vary slightly than the image shown above.
Free delivery in the UK or by courier for all international shipping (available worldwide) price not included get in touch for a quote.
Save this product for later