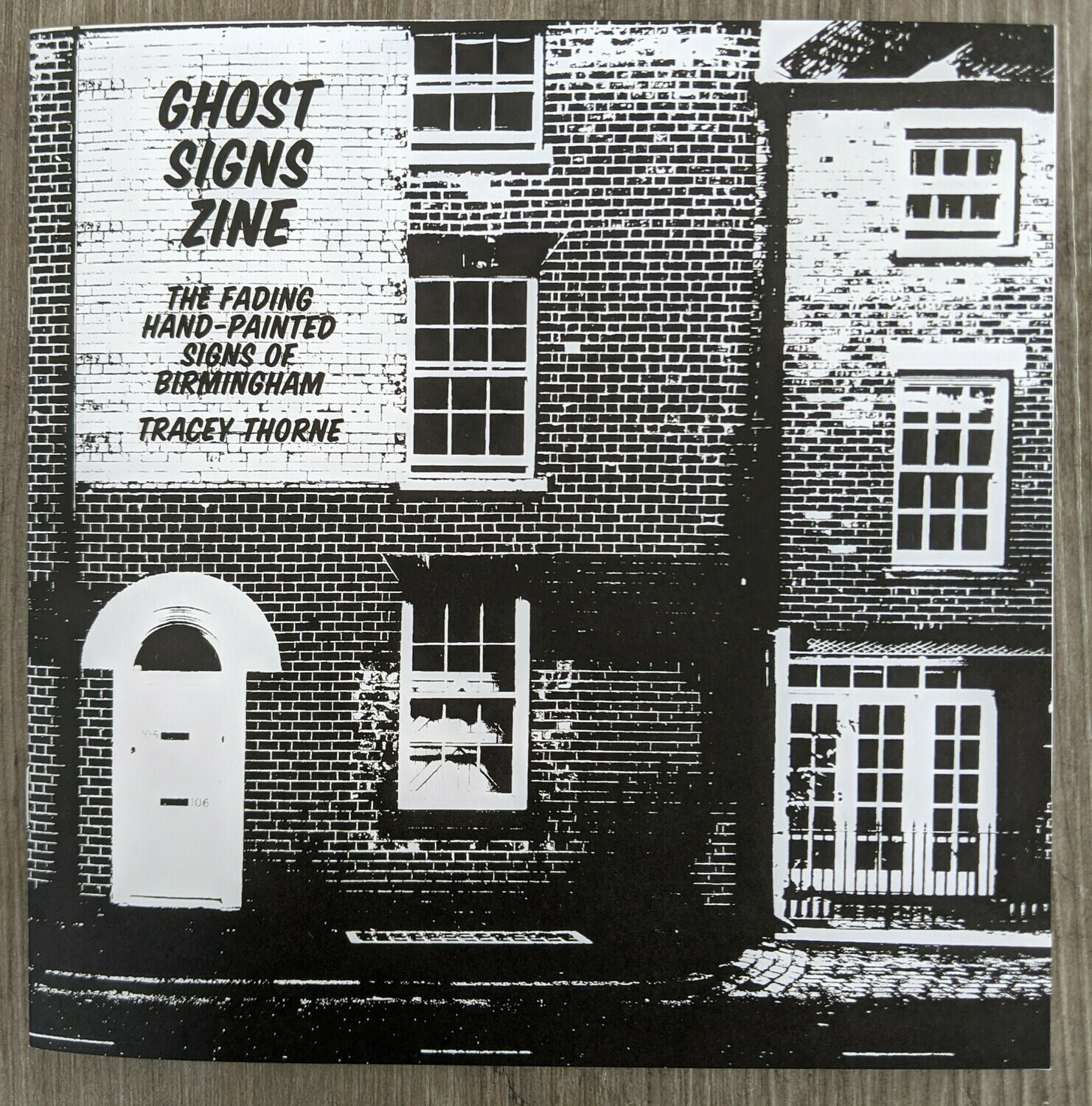 Ghost Signs Zine
SKU Zine 002
Product Details
Limited edition Ghost Signs Zine: The Faded Hand-painted Signs of Birmingham published by Tracey Thorne in 2020.
The zine contains ten monochrome images that were made from original screen-prints made by the artist for the Fading City exhibition. The work explores Birmingham's disappearing faded advertising signs sometimes called ghost signs found in Digbeth and the Jewellery Quarter.
Limited edition of 300 printed on paper (laminated cover) square 210x210mm, 24 pages.
Ships to the UK for overseas orders contact us for a shipping quote.


Save this product for later